SO WE KNOW THAT THE HOLIDAYS ARE JUST AROUND THE CORNER AND YOU MIGHT BE LOOKING FOR PRESENTS FOR YOUR QUEER SIBLINGS OR FRIENDLY ALLIES. HERE IS A CURATED SELECTION OF GIFT IDEAS THAT COULD REALLY BRIGHTEN UP YOUR QUEER LOVED ONES HOLIDAY.

REMEMBER TO BUY FROM INDEPENDENT STORES (PREFERABLY QUEER RUN)


1. TO MY TRANS SISTERS EDITED BY CHARLIE CRAGGS

AN INCREDIBLE BOOK FULL OF INSIGHTFUL PIECES OPENING US UP TO THE TRANS EXPERIENCE.
EDITED BY AUTHOR AND BBC PRESENTER CHARLIE CRAGGS.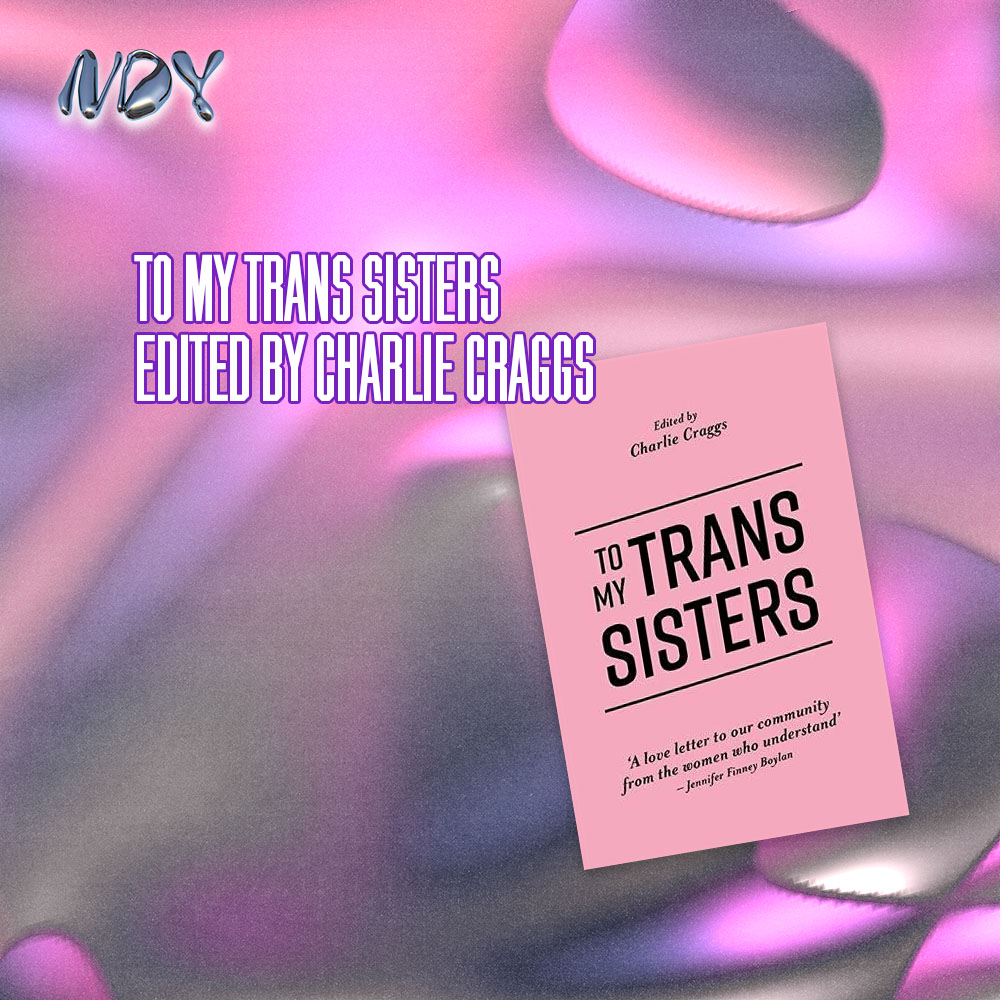 2. JECCA BLAC'S MAKEUP FOR ALL

JECCA BLAC IS A BEAUTY BRAND THAT AIMS TO REPRESENT ALL BEAUTY LOVERS - ALL EXPRESSIONS, ALL GENDERS, SEXUALITIES, ABLITIES, PRONOUNS, SHAPES & SIZES. NOT TO MENTION ALL PRODUCTS ARE CRUELTY FREE (AMAZING NO?!)




3. POWER PLATE

MUSCLE ACHES AND PAINS ARE A PLENTY AND THESE POWER PLATES ARE INCREDIBLE FOR RELIEVING DEEP MUSCLE PAIN FROM LIFE AND FITNESS. IT'S DEFINITELY AN INVESTMENT BUT WORTH TRYING AND SEEING IF IT ADDS TO YOUR TRAINING RECOVERY PROGRAM.




4. GC2B BINDERS

FOUNDED IN 2015, GC2B IS A TRANS-OWNED COMPANY BASED IN MARYLAND. FOUNDER MARLI WASHINGTON SAW THAT THE ONLY BINDING OPTIONS WERE UNCOMFORTABLE AND INADEQUATE COMPRESSION SHIRTS DESIGNED FOR CIS MEN. THEY THEN USED THEIR EXPERIENCE IN PRODUCT DESIGN TO PROVIDE ACCESSIBLE, COMFORTABLE AND SAFE BINDING OPTIONS DESIGNED BY TRANS PEOPLE. GC2B BINDERS WERE THE FIRST GARMENTS DESIGNED AND PATENTED SPECIFICALLY FOR GENDER-AFFIRMING CHEST BINDING.




5. THE TRANSGENDER ISSUE: AN ARGUMENT FOR JUSTICE BY SHON FAYE

THE TRANSGENDER ISSUE: AN ARGUMENT FOR JUSTICE IS A 2021 NON-FICTION BOOK BY SHON FAYE ON THE SUBJECT OF TRANSGENDER LIBERATION IN THE UNITED KINGDOM. FAYE EXPLORES HOW ISSUES OF SOCIAL LCASS, EMPLOYMENT AND HOUSING INSECURITY, POLICE VIOLENCE AND PRISIONS, AND SEX WORK AFFECT TRANSGENDER PEOPLE.




6. CARMEN LUI LINGERIE

CARMEN LIU LINGERIE IS THE UK'S FIRST LINGRIE COMPANY OFFERING PRODUCTS DESIGNED SPECIFICALLY FOR THE NEEDS OF THE LGBTQIA+, TRANS AND NON-BINARY COMMUNITY. THEY ARE HERE TO SUPPORT YOUR INDIVIDUAL JOURNEY IN GENDER EXPRESSION AND TO PUSH SOCIAL BINARIES OF FEMINIITY TO HIGHER BOUNDS.